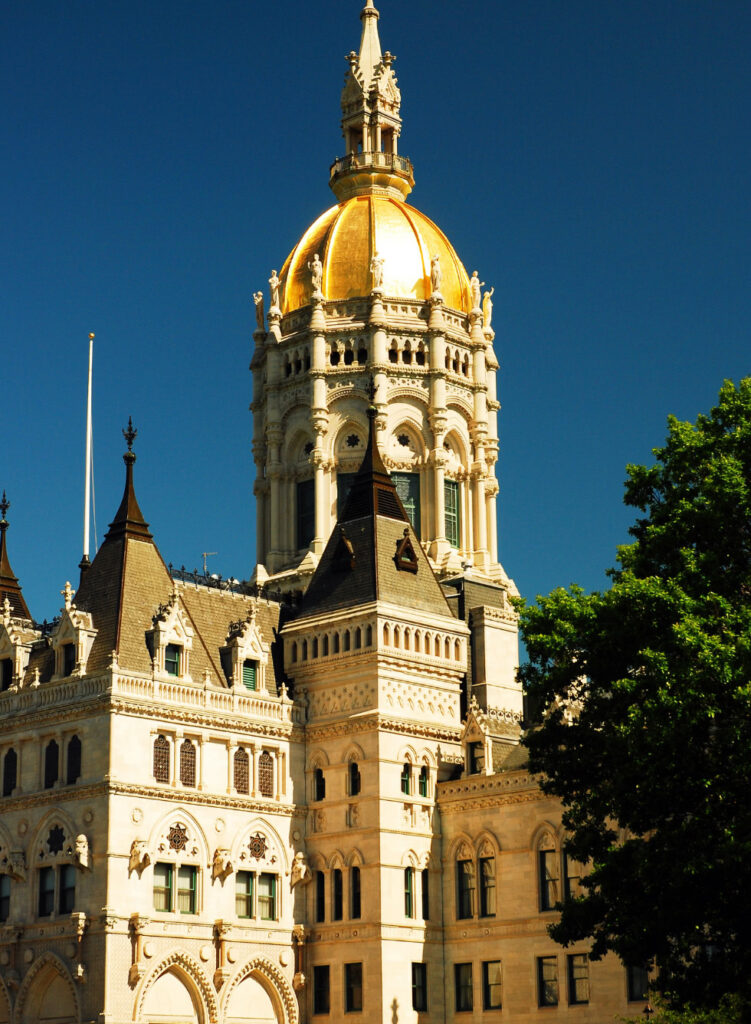 Tax-Exempt Bond Financing
CHEFA offers a choice of tax-exempt financing programs for eligible nonprofit organizations. Bond offerings can be publicly sold or issued as a private placement, unenhanced or with credit enhancement, bear interest at fixed or variable interest rates, and have a maturity of not greater than fifty years.
Capitol Building,
Hartford, Connecticut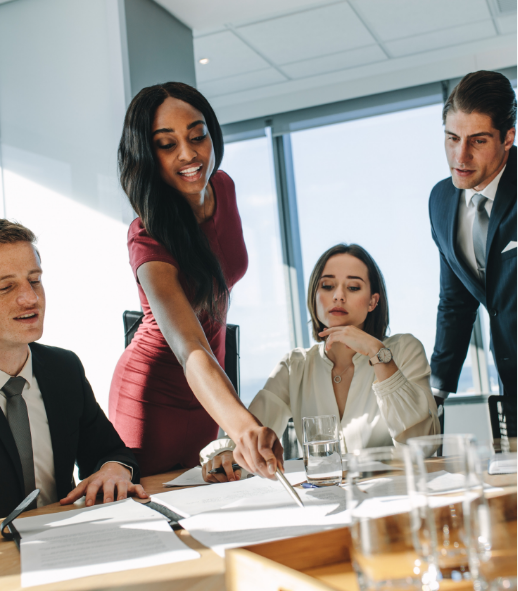 Public Offerings
Fixed Rate Stand Alone Issue
The Authority's general guidelines for unenhanced offerings are as follows. Each proposed bond issue will be evaluated on a case-by-case basis.
Public Offering: Permitted for transactions with a minimum rating of "Baa3", "BBB-", or "BBB-" from any one or a combination of the three nationally recognized rating agencies (Moody's, Standard & Poor's, and Fitch, respectively); Sold in $5,000 denominations.
Limited Public Offering: Permitted for transactions rated from one or any combination of Moody's ("Ba" or "Ba1"), Standard & Poor's ("BB" or "BB+"), or Fitch ("BB" or "BB+"), with at least a Stable Outlook. Sold in $100,000 or greater denominations. The Authority will also require an investor letter stating that the investor is a qualified institutional buyer or an accredited investor.
Insured Issue
Credit enhancement (guaranty) from a municipal bond insurance company typically provides the lowest cost of capital, but may not be an option to all borrowers.
Variable Rate Demand Bonds
A variable rate structure requires credit enhancement from a Letter of Credit Bank with the highest short-term rating ("A-1", "P-1").
---
Private Placement Offerings / Bank Direct Purchase
Private Placement transactions may be issued as fixed or variable rate and sold only to qualified institutional buyers or accredited investors with an initial investor letter acceptable to the Authority.
Private placement offerings can also be sold directly to a bank as the sole purchaser, known as a bank direct purchase. The bank is responsible for conducting all necessary due diligence and the Authority is strictly acting as a conduit issuer. All financial covenants and security provisions are based on the bank's requirements.