November 15, 2021
You're Invited to a CHEFA Client Webinar
Friday, December 10, 2021 11:00 AM – 12:30 PM EST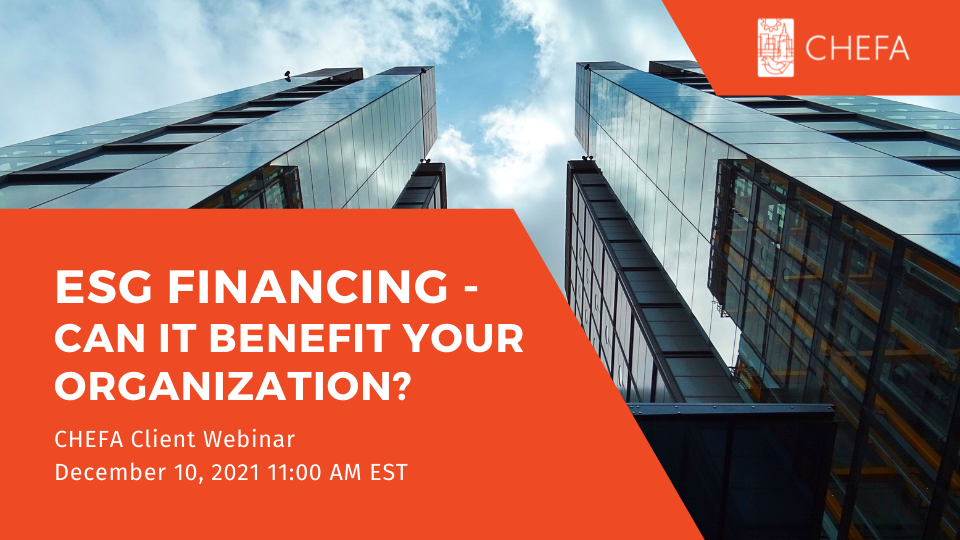 On December 10th, CHEFA invites you to join our webinar as we examine the emergence of Environmental, Social and Governance ("ESG") considerations and the sustainable debt market.
RBC Capital Markets, LLC will provide a sustainability debt market overview.
Following the market overview, a panel discussion moderated by Eric Shrago from Connecticut Green Bank will discuss such topics as investor motivations and desired impacts, how ESG has become part of risk assessments, obtaining verifiers' opinions, and disclosure requirements.
Panelists
Kimberly D. Magrini, Partner – Ballard Spahr LLP
Monica Reid, Chief Executive Officer – Kestrel Verifiers
Emily Robare, Vice President, Credit Research – PIMCO